The Family Center is passionate about helping our community understand the effects of childhood trauma. Our goal is to help them find ways to support and empower each other through safe, stable, and nurturing relationships and environments. We work closely with agencies and organizations to provide tailored professional training for staff who work with or on behalf of children, parents, and families.
Topics include:
Adverse Childhood Experiences (ACEs): understanding the link between child maltreatment and adult health and well-being
Trauma-Informed Systems: through culture, policy, & practice
Organizational & Self Wellness
Change Management
Resilience/Soft Skills
Adriane Matherne, MSW
Manager, Community Resilience
We recognize that trauma is not just experienced in the home. Too often we can face it in the community, in schools, in court systems, in government agencies, and our offices at work.
Adriane Matherne works directly with organizations and professionals on preventing and mitgating the affects of workplace stressors and past trauma experiences. Her areas of expertise include adverse childhood experiences (ACEs), trauma-informed systems and frameworks, organizational wellness, and building resilience. She works actively with ACE Nashville, a collective impact group, and participates in the Trauma-Informed Care Workgroup. She received a Bachelor of Science in social work and psychology from the University of Montevallo and a Master of Social Work from the University of Tennessee where she performed a meta-analysis on trauma-informed practices and processes.
In her time off, she spends most of her time baking, reading a new fantasy novel, or writing her own story.
For questions related to Community Resilience or to schedule a professional session for your staff, please contact Adriane Matherne at 615.333.2644 x 36 or amatherne@familycentertn.org.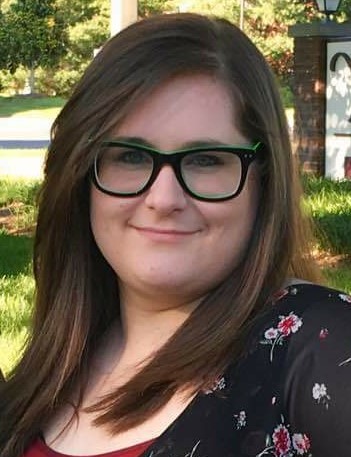 Adriane Matherne, MSW
Manager, Community Resilience
Credentialed ATD Master Trainer
BSB TN ACEs Trainer
Brain Story Certification
We recognize that every organization is different. Whether you're an elementary school wanting to change your approach to managing a child's behavior or you're the branch of a large business wanting to create an environment that better embraces the needs of your employees -- we have something for you!
Our tailored approach creates a uniquely effective experience for you and your organization. Check out our two methods to determine what might be best for you.
Trauma-Informed Culture, ACEs, Change Management, & Organizational Wellness
More information to come soon!

Choosing to invest in your orgnaization is huge decision, but one with results that can improve productivity, wellness, job-satisfaction, transparency, and more. But don't take our word for it. Check out this article from The Health Federation of Philadelphia MARC Intitiative.