The Family Center's Mission
...breaking multigenerational cycles of childhood trauma
These are challenging times for so many in our community. Our team recognizes that if we're going to break multigenerational cycles of trauma we need to recognize the intersectional nature of the discrimination, injustice, and inequity families of color face day in and day out. To our Black community members: we hear you, we see you, and we're here for you.
As a community we're known for stepping up when needed and stepping in after disasters to those uncomfortable places that make our collectiveness stronger and more resilient. So much can be gained through the difficult conversations that have waited far too long to happen. We encourage everyone to peacefully and respectfully share in the past and current pain experienced by our brother and sisters of color… as well as opportunities the future holds for changes that can make our world brighter for everyone. Together we can make Middle Tennessee a great place for EVERYONE to live and raise their families.

Due to the coronavirus pandemic (COVID-19), all groups, seminars, and trainings are now offered through an online platform.
Register online or call the number below between 10:00am and 3:00pm M - F.
At The Family Center, we prioritize the health and safety of the families we serve, along with our staff, volunteers, and interns. For any questions or concerns please contact our home office at 615.333.2644, if your call isn't answered or you need support, feel free to contact our CEO at 310.699.0599.

For up-to-date information about the virus, please visit the Center for Disease Control's website.
A Statement from Our President & CEO
To Our Family Center Friends,
Every day through our work with families, our staff see the consequences of trauma on children, and there are few things that generate multigenerational trauma more than racism. Ask any mother of Black children. Their reality includes the importance of incorporating lessons about "being Black," and if they have sons, teaching them to hold their hands high above their heads should they be stopped by law enforcement. Unless you're a person of color, these conversations simply don't take place.
During the month of May we watched as videos were shared demonstrating horrific violence against George Floyd and Ahmaud Arbery… and we learned about the death of Breonna Taylor. Just one month in 400 years of injustices simply because fellow humans have different skin color.
Our hearts hurt as we watched those videos and the unnecessary loss of life, knowing the impact on their families today as well as future generations. Our heads reel because the statistics demonstrate how racial inequalities lead to poorer health outcomes, increased death rates due to COVID-19, a greater likelihood to be incarcerated for minor crimes, fewer job opportunities and growth potential, and the list goes on and on and on. I think back to1990 and an undergraduate research project replicating the 1940s "doll tests" of Drs. Kenneth and Mamie Clark. 50 years after their findings demonstrated the negative effects of segregation on self-perception for children of color, the children of all races included in our project continued to view the darker skinned dolls as "bad," and the black children "wished" their skin looked more like the lighter skinned dolls. As researchers our hypothesis of hope was not confirmed. Fast forward another 30 years… we are where we are today because not much has changed in our willingness to own the perpetuated differences needing our collective attention. Bottom line? Systemic racism affects our children and our communities.
The key to making real change is understanding the history, learning the lessons it taught us, and committing to not repeat the mistakes of the past. The Family Center stands tall, hand in hand with our Black sisters and brothers and with their children and grandchildren. We commit to the hard conversations that will help bring about positive change. We encourage a peaceful approach in our community as we hold public forums around these difficult topics.
Racism has no place in our community or our country.
Respectfully,
Susan Galeas, MSW, MPH
President & CEO
The Family Center
generational trauma & racism

Racism and inequity have dominated the minds of Americans for the past few weeks, but these issues are not new. Our country has been wrestling with racial injustice for centuries, impacting millions of lives. Racism's pervasiveness and complexity have resulted in generational trauma that's been easy to overlook because people don't want to talk about it.
Well now we're talking about it... and we'll continue to talk about it. Those hard conversations are what will lead to meaningful change because of the understanding and empathy it has the power to generate. We've committed to sharing resources with you and your family to help those discussions around race, racism, police brutality, and identity as it relates to trauma.

Talking to Children About Racism
Conflict around police brutality and racism have gripped the headlines in recent weeks. While it's a challenging enough topic for adults, imagine seeing it as a child. It's hard for them not to notice, including the young ones. Need help explaining the events? Zero to Three has given parents a guide for talking to your 2 to 5 year olds about racism, the police, and equality. Read the guide here.
---
Book: Something Happened in Our Town
In this book, the police shooting of a black man in the community is unpacked as two families -- one white and one black -- discuss the event and the aftermath of it. Something Happened in Our Town: A Child's Story About Racial injustice "aims to answer children's questions about such traumatic events, and to help children identify and counter racial injustice in their own lives." For ages 4 to 8. You can check out your local bookstores, Amazon, or Barnes & Noble.
Written by: Marietta Collins, Marianne Celano, & Ann Hazzard. Illustrated by Jennifer Zivoin.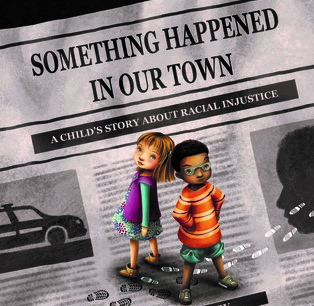 ---
Book: The Family Book
With the use of quirky colors and characters, this book celebrates the diversity of families that come in all colors, shapes, and sizes. It allows kids to see families who live apart, families with two moms or dads, messy or clean families, and families of different colors as a way to introduce the idea of inclusivity. Todd Parr reminds us that it doesn't matter what our families look like, and in fact, we should be proud of those differences. And they should be loved!
Written by Todd Parr.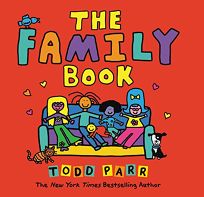 ---
Little Fires Everywhere
Need a tool to spark conversation around humanity, identity, and ALL forms of racism? Little Fires Everywhere just might be what the doctor ordered. Both a book and a movie. Obviously there are differences between the two, but they both examine the racist undertones weaving through society and between families from different backgrounds. Secrets, conformity to rules, and motherhood create a slow burning tension that push the microaggressions, which are often overshadowed by niceties and overt racism, to the forefront. You can order the book or watch the series on Hulu now.
Written by Celeste Ng.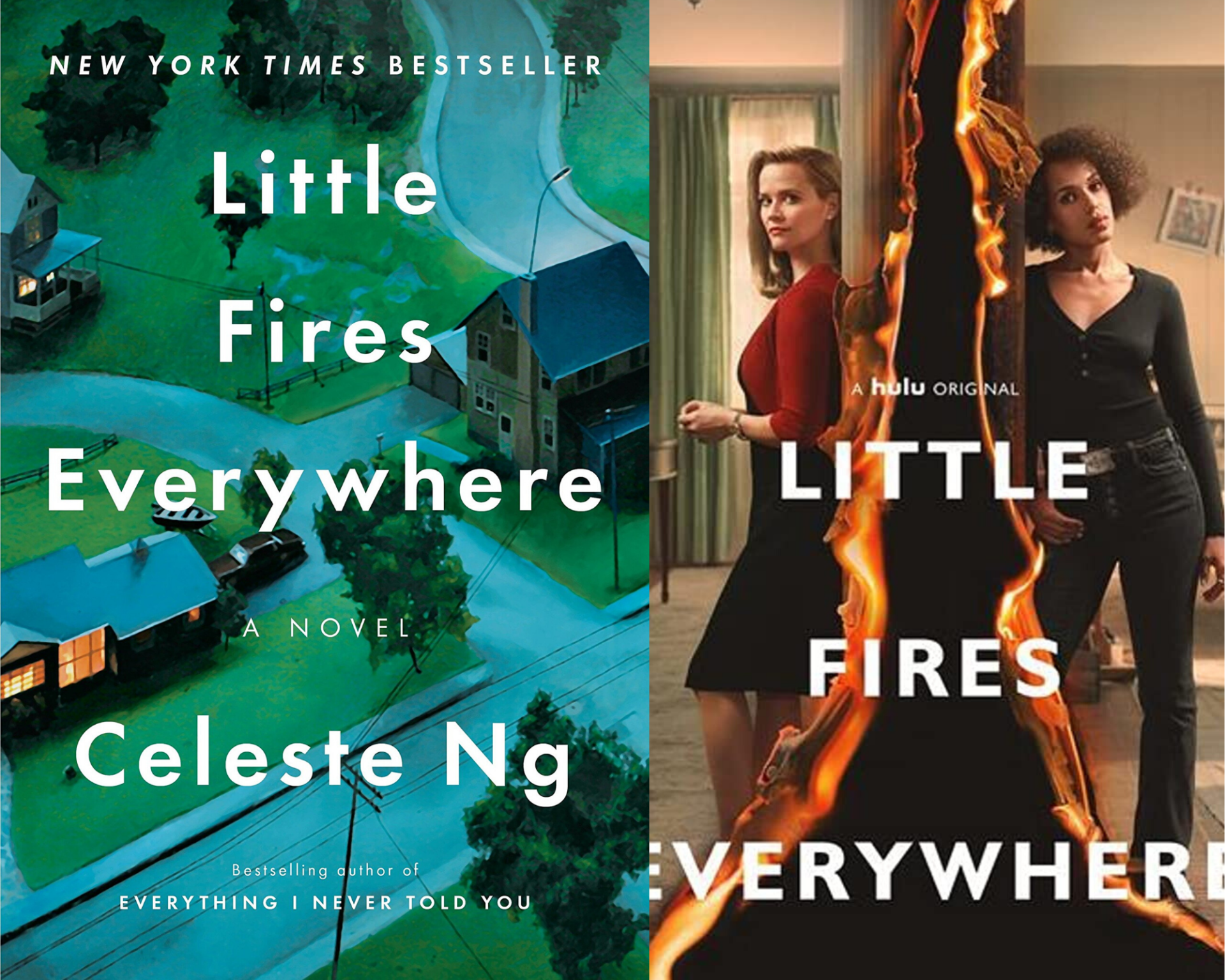 ---
sAFER & HAPPIER through the phases
We're all facing some unique challenges. But you're not alone! The Family Center is here to help you and your family in any way we can. Below are a list of resources, activities, & tips and tricks to help you through this tough time. Check daily for new information and updates.

Emergency Cash Assistance
IMPORTANT: The Department of Human Services (DHS) is offering emergency cash assistance to eligible families who have lost employment because of COVID-19. Applications open Thursday, March 26th. Applicants must apply online during this time. Find more information here.
Free Meals in Nashville
If you're looking for an easy way to replace your child's school meal, Metro Nashville Public Schools is working with Second Harvest Food Bank of Middle Tennessee to offer breakfast and lunch meals to all children under 18 beginning March 23rd. Click here to find a pick-up location near you!
Free Meals in Rutherford County
Rutherford County Schools has launched a free food program for children under 18 at 10 locations across the county while the schools remain closed. Parents can also get breakfast and lunch for under $4. Click here to find out more information!